Our Story
The Nightingale family has been growing crisp, juicy apples in the Wandiligong Valley and alpine surrounds for over 60 years.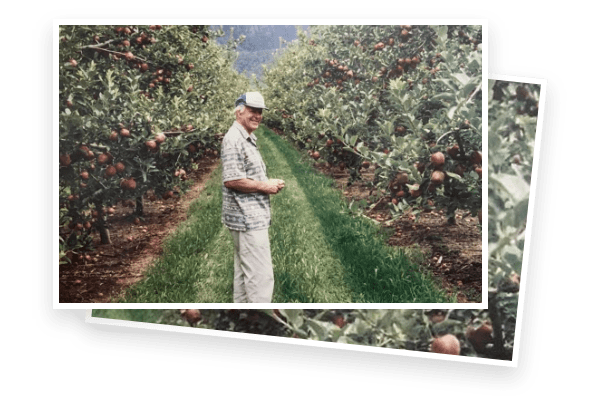 When Keith Nightingale and his brother, Alan purchased the orchard in 1954, conditions were primitive.
"There was no electricity, the roads were rough, and the house was no better than a chook pen. It was quite a shock after being so near to Melbourne,"
- Keith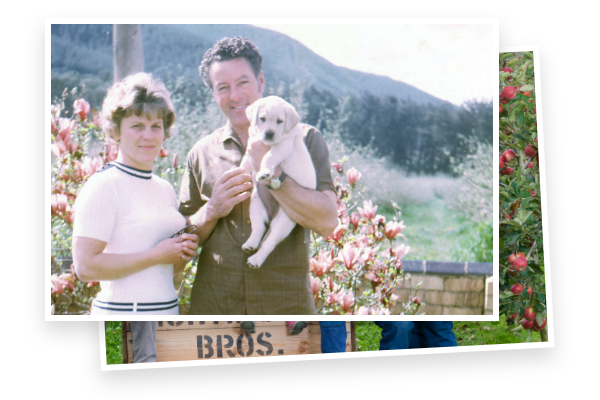 "It was an even bigger shock for my wife, Marianne who had grown up in The Hague in Holland. Marianne had migrated to Australia with her parents not long after the war, and we met when she came to our orchard looking for work."
- Keith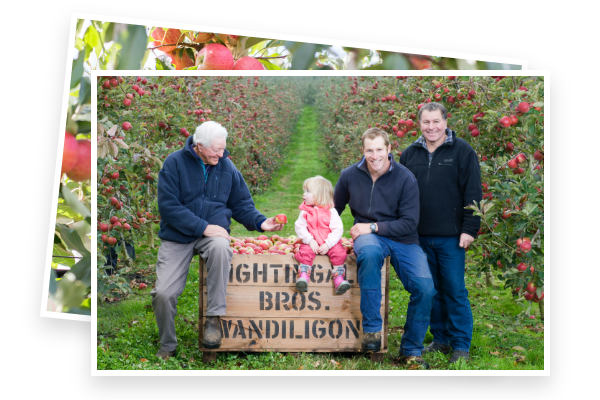 Now 60 years and four generations on, the Nightingale family have five orchards: two at Wandiligong located 5 kilometres from Bright, one in the Buckland Valley just below Mount Buffalo, one at Stanley, and one in Batlow in southern New South Wales.
The cool, elevated conditions in these regions concentrate the flavours to produce sweet, juicy apples.